Introduction to the Department
The Pediatrics Center of Roicare Hospital & Clinics not only has a skilled medical team led by well-known experts, but also provides comfortable environment for clients to seek medical service.
The interior design of cartoon-style makes here more like a children's theme park, which greatly relieves children's fear of seeing a doctor.
Under the promise of ensuring children's safety, our outpatient of pediatrics provides green service by introducing the physiotherapy and traditional Chinese medicine as the main therapeutic method, aims to reduce the application of intravenous infusion.The medical treatment area and vaccination area are set up separately to effectively eliminate the risk of cross-infection between sick and healthy babies.The Healthcare Clinic of Pediatrics features immunization service for infants and young children, including professional and complete vaccination service, and comprehensive physical examination to ensure that children have good physical and mental development.We also has an independent pharmacy which plays an important role in the protection of children's medication safety.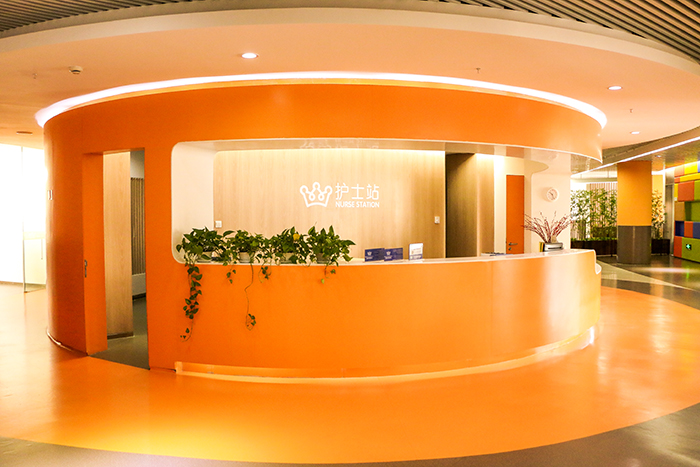 The Pediatrics of Roicare boasts advanced equipment, perfect facility and strong technical support. We have set up departments of neonatology, general pediatrics, developmental pediatrics and so on.Roicare is committed to help people correctly understand the children's cold and fever, reduce the use of antibiotics and refuse unnecessary medical treatment. Our mission is to provide children with the warmest care and love.



Pediatric Programs
We provide standardized diagnosis and treatment for common neonatal diseases: common diseases of children aged 0 to 14, including problems of respiratory and asthma, gastrointestinal, hematological, endocrine and so on.





Pediatric Equipment
We have a variety of advanced equipment and facility used for diagnosis and treatment, including sputum excretion and atomization machine, compressed air atomizer, complex pulse therapy device, ultrasonic atomizer and so on.We can use safe and effective methods to handle with bronchitis, pneumonia, asthma, allergic cough, diarrhea and other diseases.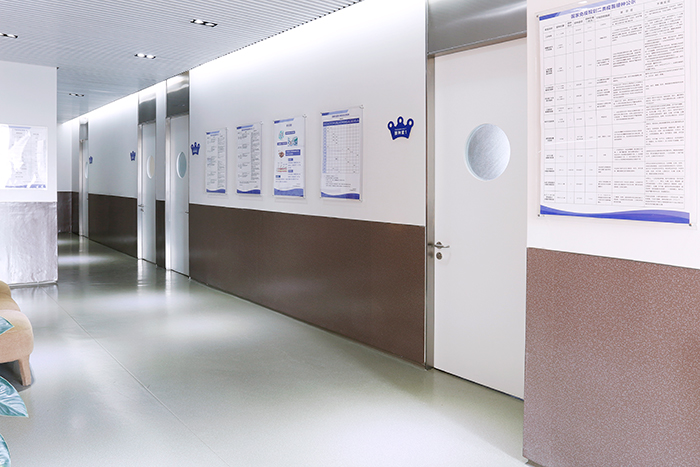 Each room in the pediatric department is beautifully decorated with bright colors and cute toys.When the baby is sitting in a nice little chair, our kind and amiable pediatrician asks about their feelings and won't let the baby have a trace of fear.In addition to medical treatment, medical experts will play games and toys with babies together.Looking at these cute smiles, we cannot help but feel relieved that babies are no longer afraid of the hospital.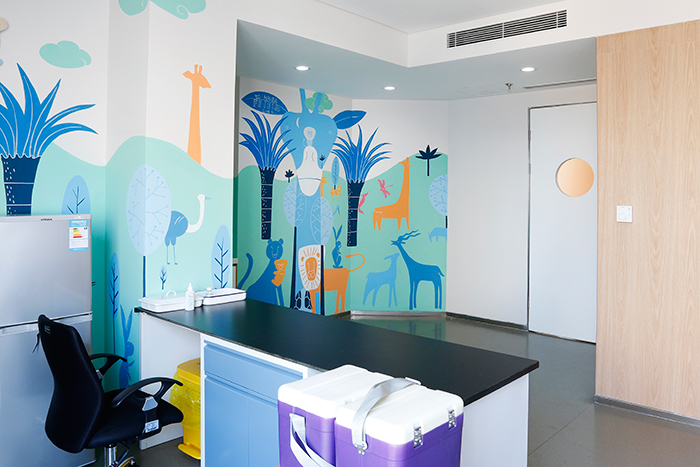 The gorgeous decoration in each ward creates a relaxed and joyful environment for babies to get well faster.We have set up separate rooms for daytime care, outpatient intravenous infusion and inpatient treatment, so each client has a private space to accept medical service. Daily comprehensive disinfection and strict isolation system is implemented to eliminate any cross-infection in the hospital. We also use standard child bed to fully guarantee each child's safety.An amiable playground is open for children while they're waiting for doctor's appointment, and this makes their parents feel assured.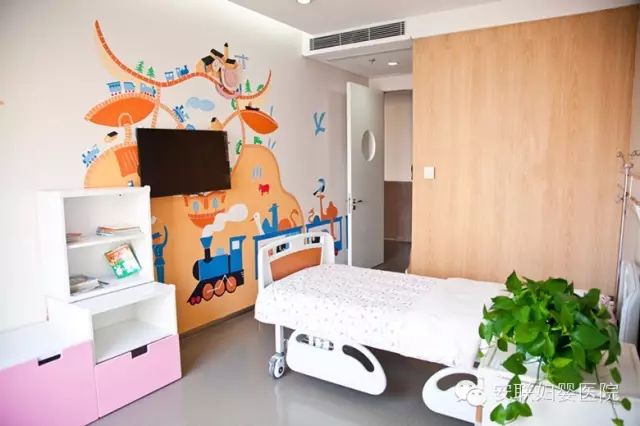 Children's Intravenous Injection Center
Roicare's intravenous injection center takes children's psychological characteristics into consideration and adopts infusion bed with drawers that can hold toys, snacks and other items that babies like.A digital screen is placed in the intravenous injection zone to broadcast interesting educational animations. It aims to increase babies' intimacy with the environment, reduce their crying and fear, and provide safer and more comfortable experience for babies.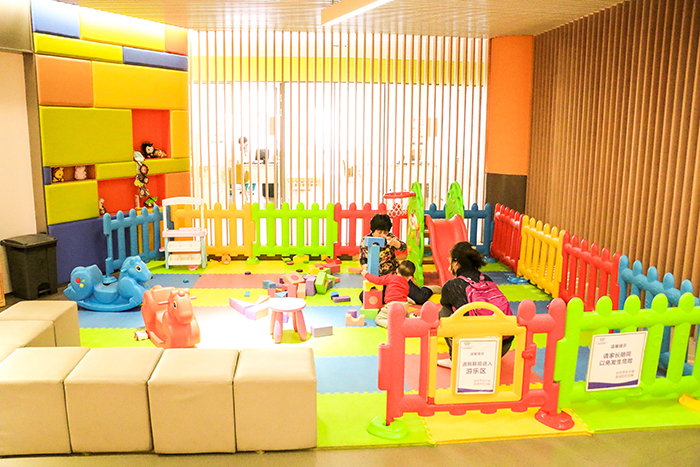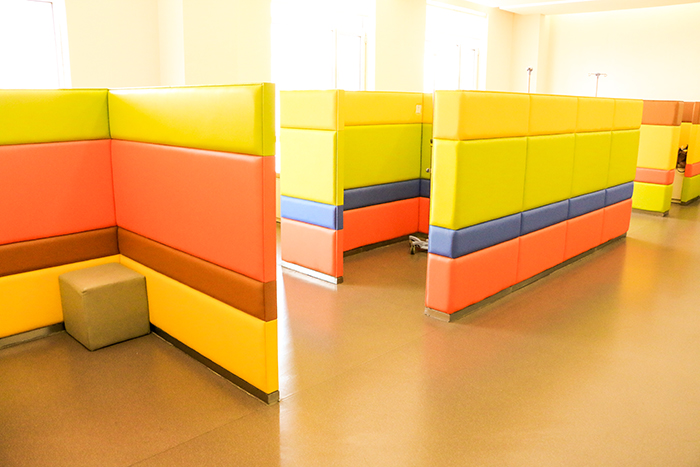 Softly-covered partitions are installed between each bed to effectively prevent cross-infection among children.Facing the intravenous injection center, we can see the pediatric pharmacy's medicine delivery and dispensing window. Through the transparent glass window, parents can clearly watch how pharmacists prepare medicines step by step.